Media Streaming Server for your home
Apple | Mobile | Network | Reviews | Roku | Ubuntu | Windows | Linux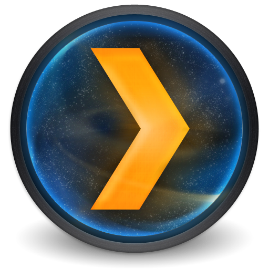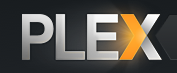 So far I have been enjoying Plex on my Roku. Its been a house hold helper as my son has a set of movies he watches almost religiously!
Because of that Plex has made not having to switch out movies every time. I would definitely say this is the future of owning a movie collection. Discs are obviously going out of style fast. Statistically speaking people are watching stuff digitally / streaming more than ever. Hard Drives are even recently coming down in price to the point were owning 2 and 3 Terabyte drives is affordable.
Plex will work with the following streaming devices.
Roku
Google TV
LG Connected Devices
DNLA (Opening up ability to use other devices such as: PS3, Xbox 360 and WD TV Live.)
Plex will also work on mobile devices such as:
iOS Devices (Apple iPhone, iPad, etc...)
Android
Windows Phone 7
To make Plex work with your pictures, music, and movies you will need to download the app to connect the media to the above devices. This application has three versions and they work with the following:
Mac (10.6 or 10.7 Intel Only)
Windows (XP, Vista, Windows 7)
Linux (Ubuntu, ReadyNAS, and others)
Pros
Simple and easy to use. Simply point it at the places your media lives and it does the rest.
Multi platform support.
Cons
Initially mixed in my movie lists there were various horror movies placed as "recommendations." My kids don't need to see that stuff.. I am not sure if I clicked something extra but having these mixed in with kids movies worried me! I was luckily able to remove them. But still not a good thing to have mixed in even initially.
No Mobile mirroring like Apple TV.
Overall I would highly recommend this for people who don't have Apple TV or even do have Apple TV but want flexibility. I haven't used the desktop app on multiple machines yet, but I would hope it would sync those too and have multiple media server potential. My next step is seeing about making my movies available when I am away from home. Not attempting to be "Netflix" but I do run some small webservers out of my home for projects.
Finally this is just a good Media solution overall. It doesn't have mobile mirroring like the iOS with Apple TV does it still is pretty stinkin awesome.