Category: Macbook Articles
BACK
Apple | Macbook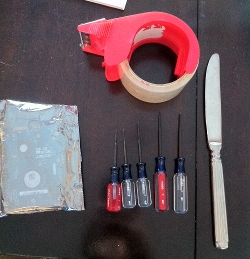 Tools you will need...
Phelps head screw driver or Butter knife.
Small phelps head screw driver or regular screw driver.
Packing tape.
This tutorial will hopefully help you as when I was trying to google for help on this I came up dry with methods that were extremely destructive and no were near as efficient.
Read More